Promenade is your pocket size guide that fits comfortably in your pocket or on your bedside table. It is perfect for the low seasons, with everything you expect to find and hope to discover.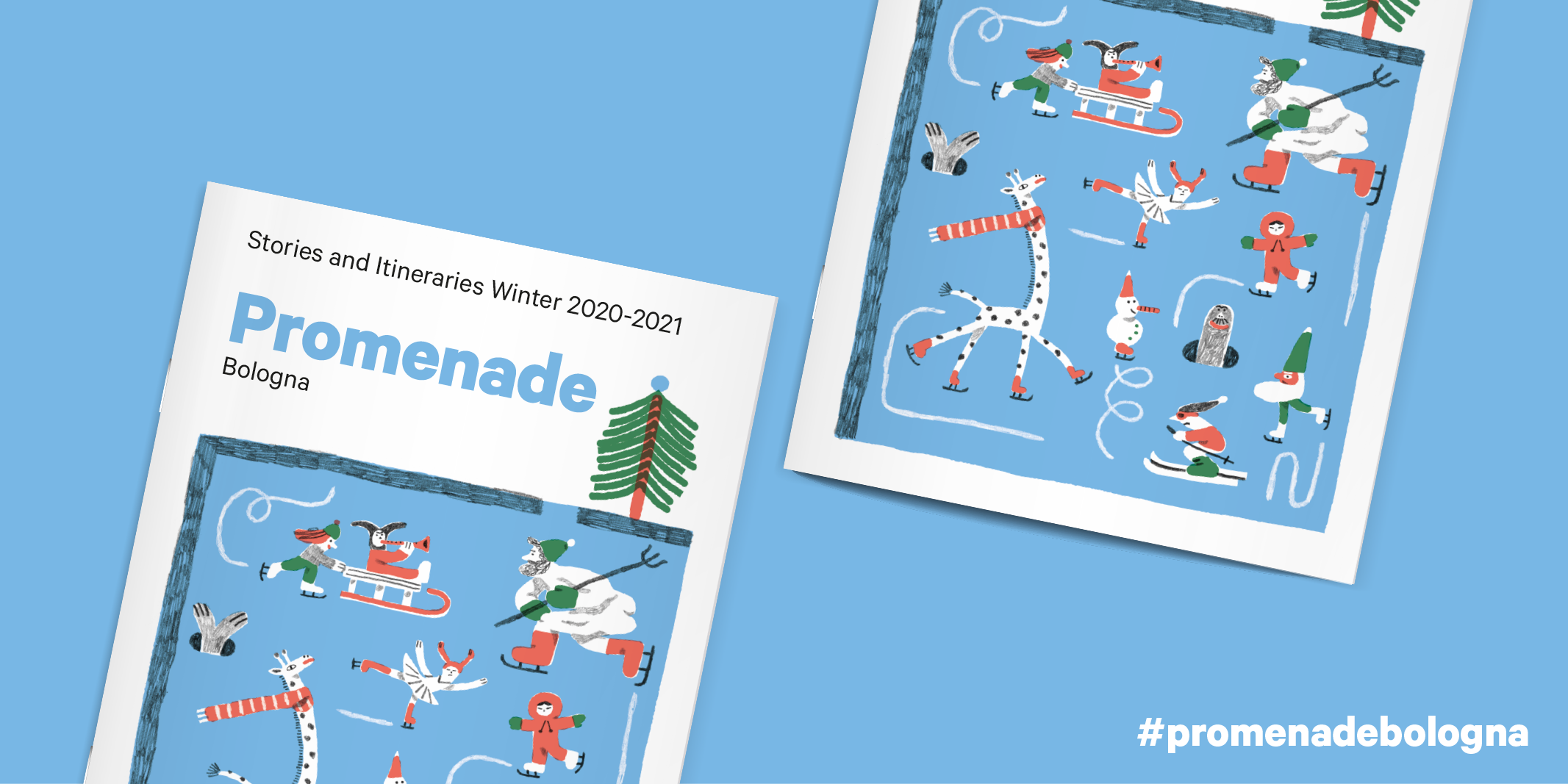 Bologna is a picture book because...
After a quite challenging year for all of us, we decided to treat ourselves with a special gift, that is letting loose and relaxing amidst the city alleys while admiring Bologna as only children can do (we're referring to both young and grown kids, of course).
We beheld the city through their naïve and dreamy eyes which take us back in time and make us plunge into the streets seized by the most disparate emotions, thus rediscovering the city in a whole new light. Let's unveil Bologna and take back our spaces by re-gaining the freedom to imagine and create new perspectives.
Our journey through the illustrations of Bologna begins here, where colours, irony, and a hint of irreverence intertwine harmoniously. Let's immerse ourselves among the city's anecdotes, porticoes, food and wine excellences, artistic and cultural heritages, as well as renowned film traditions, not forgetting about the world's oldest university. And let's not dismiss the immense parks, the gentle hills and the trekking routes between mountains and green flatlands.
Take your time to enjoy this reading as a special moment for you or for your loved ones, and who knows, it might even create a new journey for you to live or tell.
Are you ready? Then start leafing through…